Only £99 with results in 3-5 working days
Our Home DNA Paternity Test is a fast and discreet way of establishing whether an alleged father is the biological father of a child. Unlike some other DNA testing companies, our test uses a 21 genetic marker profile for higher levels of accuracy and reliability which translates into peace of mind for our clients.
Confidential Home DNA Paternity Test Results in 3-5 days
Taking a Home DNA Paternity Test is not an easy decision. Leaving your test in the hands of an experienced DNA testing company will help to ease the process. Our customer support team is not only trained to help our clients understand all they need to know about paternity testing but also to ensure every test is concluded successfully and without delay.
Our results will be ready in just 3-5 working days starting from when we receive your samples. Our strict administrative procedures means you will be updated by email as soon as we receive your samples. We will also give you the results due date.
As part of our streamlined process, we issue results by email to avoid any of the delays that could potentially take place by using postal mail. We do also offer the option of having a hard copy of your results posted for a small additional fee.
Get Your Home DNA Paternity Testing Kit Today
Our Home DNA Paternity Testing Kit for alleged father child costs £99. We do not charge for the mother's sample and we can test additional children or fathers, should it be required, for £70 each. Please Contact Us should you have any questions or to place an order.
Forensic DNA Testing Review
I've just received the results. Your service has been impeccable. I really appreciate all your help, thank you so much.
Home Paternity Testing Kit Review
Thank you very much for this! I appreciate your email and your result! This has brought a huge relief, tears to eyes! Thankyou for your service! Worth every penny if not more!
Dog Allergy Test Kit Review
We had our dog allergy tested with you last year. We were advised that it is not a good enough test by our vet and many others online. This however couldn't be more wrong. We used the results to remove foods from her diet and even hypo-allergenic shampoos etc. Since she turned 1 years old we had her allergy tested by blood at the vet to see if she had out grown any of these allergies. The results were exactly the same as we were given by yourselves. Everything in red she is still allergic to. Without your help I'm not sure how we would of been able to help her in her first year. Especially given that she is allergic to almost everything hypoallergenic.
Paternity Test Kits Review
Thank you so much for your help with this. A very professional and caring service. Reminds me how very different customer services are in UK compared to the service accepted by most people here in Spain. Thanks again.
Dog Allergy Testing Review
Please forward my praise to your superiors with regards to your customer attention - thank you for all the communication at all times, and making sure all OK. Much appreciated. 1 day into eliminating salmon oil from her diet (daily supplement I was giving her for for her arthritis) and the turkey menus she is considerably better, all in 24 hrs. Can't wait to see how she improves within a few weeks of elimination.
Paternity DNA Test Kit Review
You guys have honestly just kick started my life!! I'm buzzing
Prenatal Paternity Test Review
Thank you so much for the great service and fast results
Sibling DNA Test Kit Review
Again, thank you so much, the journey with Affinity DNA has been fast, efficient and the technical help amazing from beginning to the end.
Degenerative Myelopathy Test Review
Amazing very fast delivery and so much detailed information!
Father and Daughter Paternity Test Kit
I am over the moon with the service, thank you very very much.
Health and Fitness DNA Test Review
Many thanks for your support and the excellent service provided by your company.
DM Test for Dogs Review
Just a note to say thank you again for sending results in the post, which I received today. Your service & kindness is exemplary.
Father and Son Paternity Test Kit
Thank you so so much mark for your fast response with the results. You have absolutely made my families life with this.
Father Son Paternity Test Review
Thank you for our results I must say the communication and service were outstanding.
Paternity Test for Father and Child Review
Thank you a great result I was hoping to be the father great service at a great price.
Paternity Test Kit Feedback
Thank you so much for a speedy and comprehensive service. I am very pleased and impressed
2 Children Paternity Test Kit Review
Thank you for the test results and a quick professional service.
Affinity Paternity Test Review
I wish to say "big thanks" to you (and all who work with you) for your really exemplary communication and professional relationship with me.
Parentage DNA Test Review
Thankyou so much for this service. It is a massive relief for me to have the doubt of parentage removed. It has changed my world Thankyou.
DNA Paternity Tests Review
Thank you so much Mark, roller coaster of emotions but absolutely buzzing I've finally got what I wanted after 3 year of knowing. Really appreciate your work and will definitely recommend your services to other people who need ur service. Regards One happy dad
Highest Levels of Accuracy
A paternity test is the only means of conclusively knowing whether a man is the true biological father of a child. The extremely high levels of accuracy and the reliability of DNA testing means that Home DNA Paternity Tests offer you the opportunity to get conclusive and definite results.
A paternity test will provide one of two outcomes:
The tested father IS the biological father of the child. The results will show a probability of paternity which shows how likely it is that the tested man is the biological father. In this case, our results will be more than 99.99% accurate.
The tested father IS NOT the biological father of the child. The results will show a probability of paternity of 0%.
Home DNA Paternity Test Money Back Guarantee
We want you to be confident in your choice of DNA testing company and are the only provider to offer a
Money Back Guarantee
on our paternity test with mother.
If you purchase your test from our website and test an alleged father, mother and child (or children) we guarantee a conclusive "yes-or-no" result or we will give your money back. Keep reading to find out why including the mother in a paternity test increases accuracy and why we always recommend it if possible.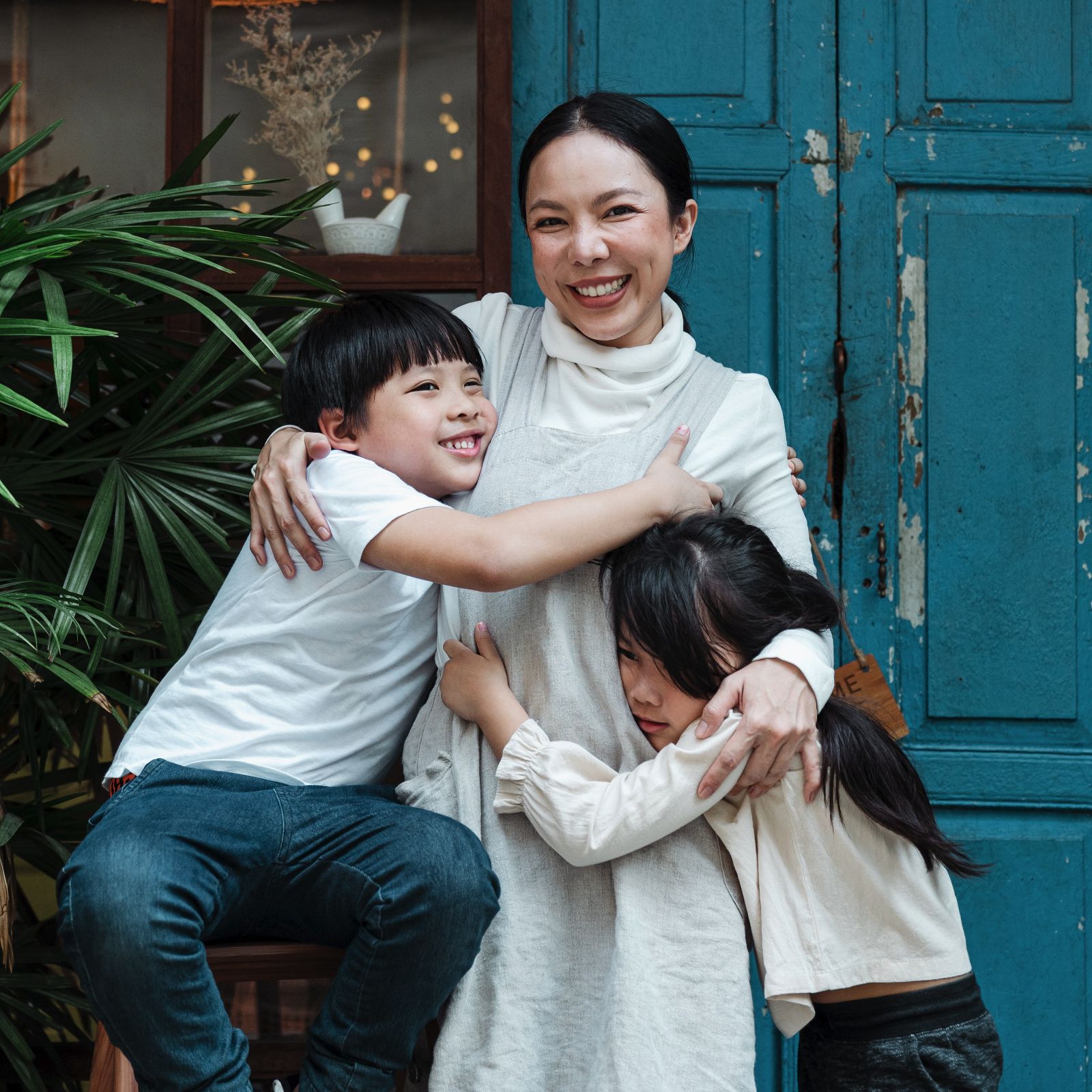 Paternity Testing with or Without the Mother
Most of our paternity tests are performed with just the samples of the father and child. This makes testing very convenient for our clients as it is often not possible to get hold of the mother's DNA sample. The results for a motherless paternity test are also very accurate providing a result of more than 99.9% if the tested father is the biological father and 0% if he is not.
Including the mother will help to provide a more accurate result because the laboratory analysts can identify the genetic markers that the child has inherited from the mother, remove them from the equation and work solely with the genetic markers the child has inherited from his or her biological father.
Results reports for a paternity test including the mother will show a figure in excess of 99.999% if the tested man is the true biological father and 0% if he is not.
DNA Samples Ready in Just a Few Minutes
There are no complicated sample collection procedures. We have designed our kits to enable you to collect DNA samples in a few minutes using the straightforward step-by-step instructions provided in our kit.
We provide 2 mouth swabs per person. You just need to rub the swabs inside the mouth and then allow them to dry. The kits will also contain consent and sample submission forms which must be completed, signed and returned to us with the DNA samples.
For a more details guide on what your kit will contain and how you will collect your samples, visit our How to Collect DNA Samples page.
We Offer Legal Paternity Testing
Once you have the results of a home paternity test, you may wish to proceed with a legal DNA paternity test. Home paternity tests have no legal validity since the test participants themselves are those responsible for collecting samples and there is no evidence that they have been collected from the correct individuals. In a legal DNA test, samples are collected by an independent third party. Whilst results of a legal test will stand up in court, results of home test are only for your own peace of mind. For more about court admissible testing, visit out Legal DNA Testing page or Contact Us.
The Human Tissue Act
The Human Tissue Act regulates the removal, storage, use and disposal of human tissue. This includes DNA samples and biological material and fluids, including semen. Failure to comply with the Human Tissue Act is a criminal offence. In order to be compliant, the sample donor must be made aware of how their DNA sample will be used and must give written consent for the test to take place.
Please click here to read more about DNA Testing and The Human Tissue Act.